Drinking at the Waterfall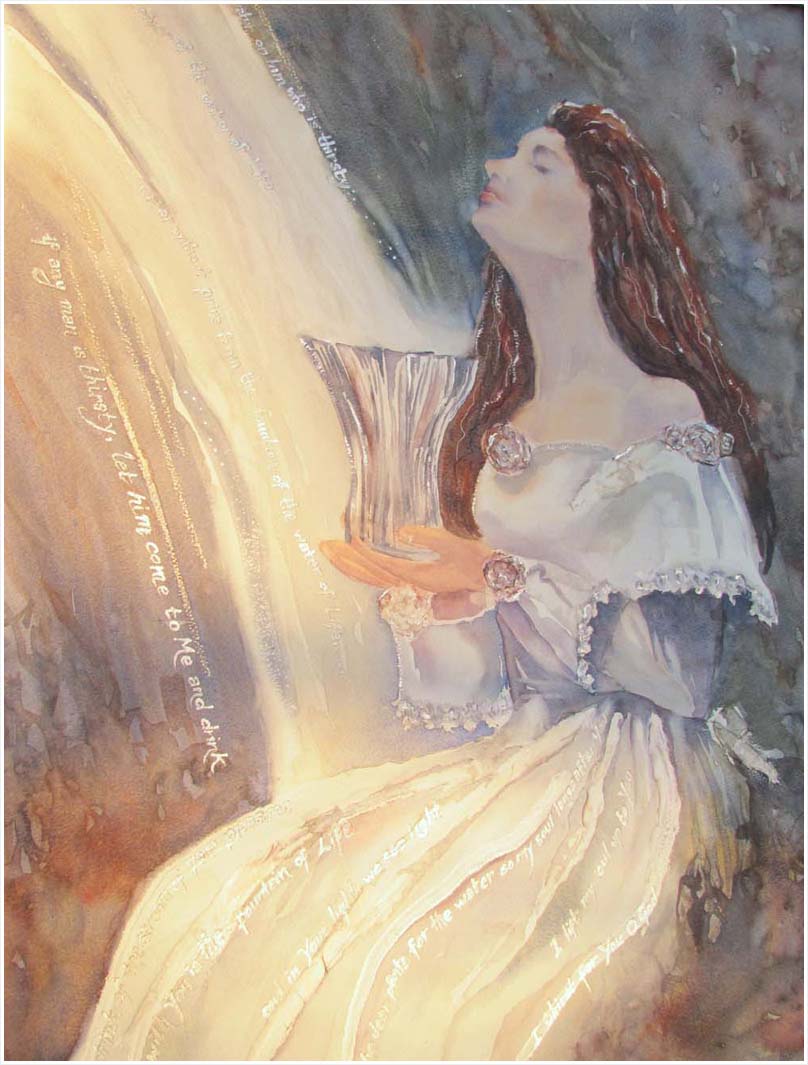 This painting depicts the Bride of Christ holding up her vessel to be filled from the River of the Water of Life. She is dressed and waiting for the Bridegroom but she knows that daily she must visit this place and have her thirst quenched, in order to sustain herself as the world grows progressively darker. This water has its source under the throne of God and everything lives wherever the river goes. As she drinks this living water, she is able to pour it out on others who are thirsty. Her dress is embroidered with the water of the Word and her vessel becomes filled with light as she tarries here.
DOWNLOAD FREE PRINT
'I AM ANOINTED WITH FRESH OIL' ~ PS 92:10
If the Spirit leads you to sow a blessing after reading this blog, please click HERE.
If you would like to email me directly for whatever reason you can do so by emailing me at freshoil@polka.co.za.
BLOG STATS