Books
God is leading His people step by step out of Babylon

and unwrapping all its tentacles from us, so we can move freely forward.
For me, that has involved steps of obedience, the first of which was the closing of my Paypal account. This necessitates changes in the way readers SOW into my ministry.
As you know, on a journey, one step leads to another – and so the next step involved changes in the way I make my books available (which up to now has been using www.lulu.com).
Now, from November 2022, the Lord has instructed me to make the manuscripts of all my books available as FREE PRINTABLE PDFS, so that readers can download and print copies for themselves.
Those who feel so led, can then SOW a blessing in return, but this is not mandatory at all.
As you scroll down below, you will find images of the various titles, along with descriptions of their content. Underneath each one is a link to download either A PRINT VERSION or an E-BOOK FILE or both.
***My books will no longer be available on www.Lulu.com
*For South African readers who still wish to purchase ready-printed copies of my books, they will be available at Atavah's online shop.
If you want a printed copy of my Devotional, Daily Beauty Treatments For the Bride, click HERE.
**JUST RELEASED**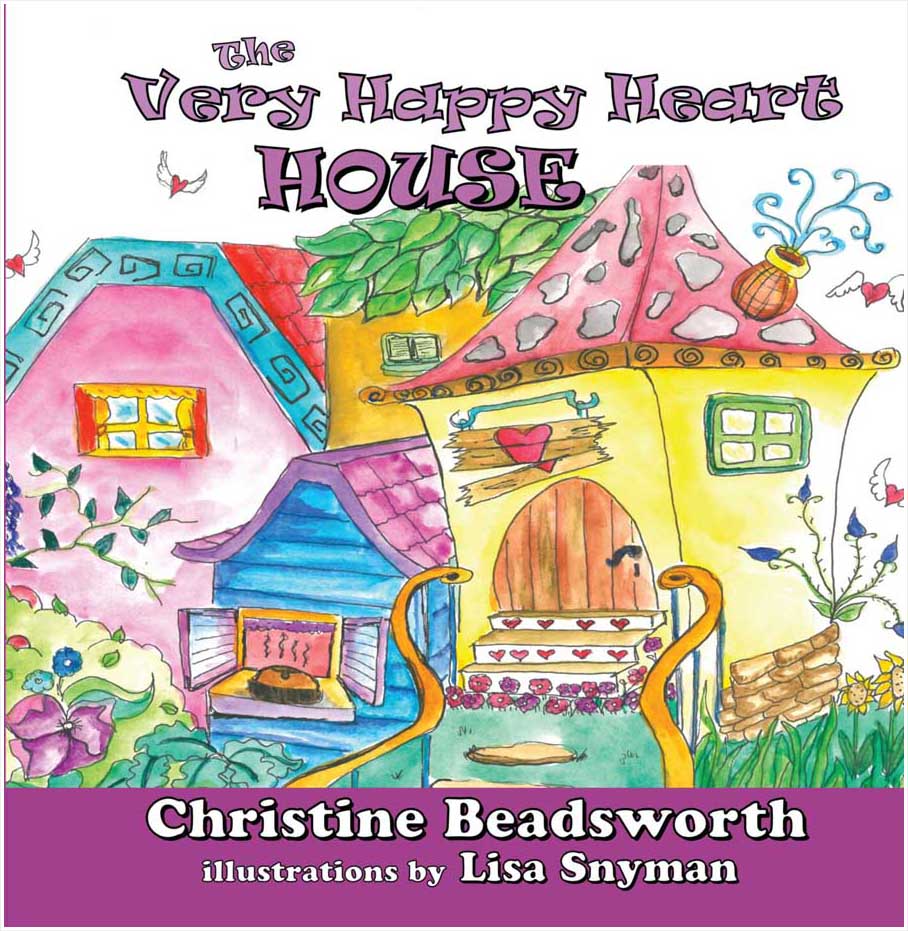 This is my second children's book and one that I really sensed the Holy Spirit had fun writing with me!
You can listen to a sample chapter of this special book here.
A delightful story which will be enjoyed by children and adults alike, this is a book about looking deep inside and finding out who you really are; the person God made you to be ~ not who others want you to be!
Sometimes our environment is less than ideal and we have to both dig deep within and reach up in prayer to break into a new place. This story is about having the courage to dream and doing what it takes to bring those dreams to life, about dealing with bullies, being kind and making room for new friends. Join Emmerentia in the adventure of showing the world her real self, and finding a very happy heart in the process!
If you have children or grandchildren, this is an ideal bedtime-story book with delightful illustrations by my good friend, Lisa!
The Very Happy Heart House - A PDF.
The trilogy below was written in 2019 as a gift to the end-time Bride for the season that lay ahead. I have found that all my words shared since then emerge from the foundation of understanding the Spirit built with these three books. Each book stands alone and is unique in its style and revelation and yet, as in a plaited rope, each makes contact with and refers to the other; they form a 3-fold cord in the hand of the Lord to fully prepare and equip His end-time remnant for the kingdom purposes of this season we now enter in 5781. I strongly urge you to read either the printed versions – or the e-books if they are more suited to your budget. Over and over again, I have been referred back to what the Spirit shared with me in the pages of these three books. May you be enriched and equipped to live for the praise of His glory by their contents.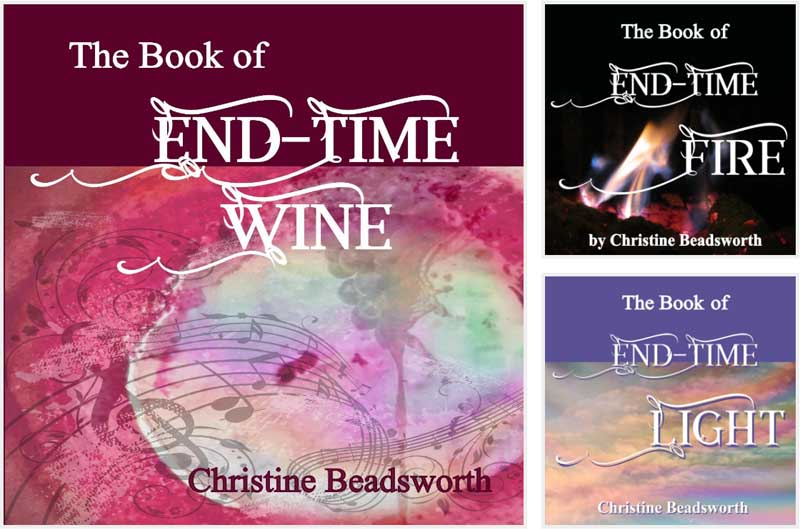 Released Nov 2019: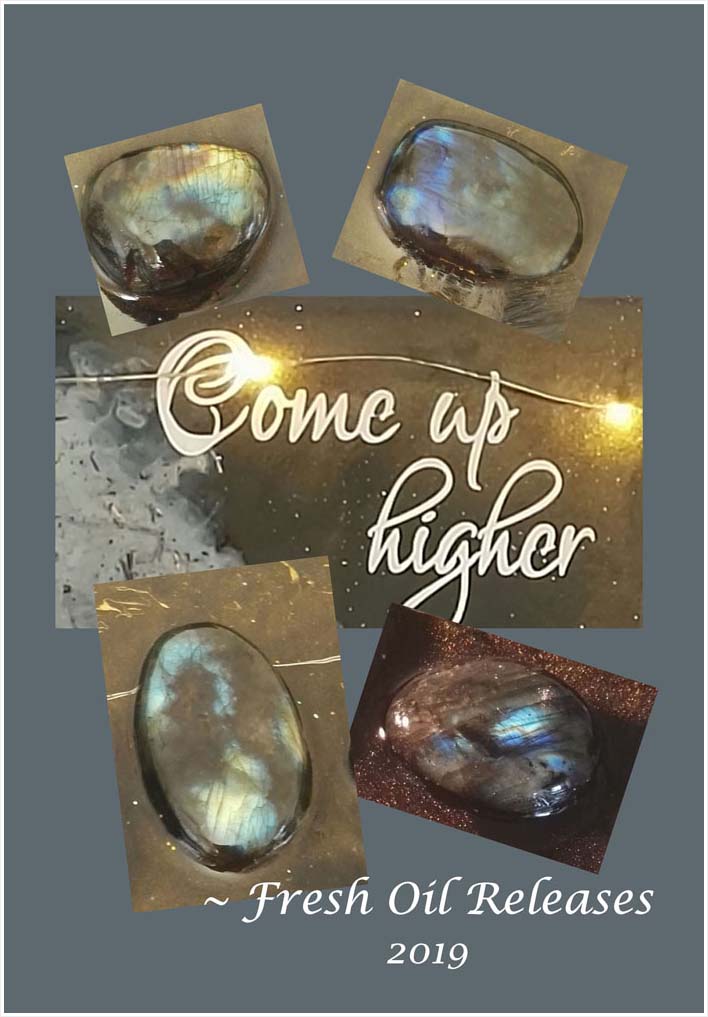 There is a call sounding forth over the overcomers to come up higher, to be imbued with the seven spirits of God and to be set in place in their appointed places in heavenly places in Christ. The season of the Refiner's fire is over for the overcomers. And now a different season is upon us and we must heed the call to let go of the season that is behind and press forward and upward into all that God has in store. The enemy is about to go forth in the earth with great wrath, knowing he has but a short time and so it is imperative that our dwelling place is in heavenly places in Christ, where nothing going on around us in the earth can shake our secure position in His perfect will.
*The Book of End-time Light* - A PDF.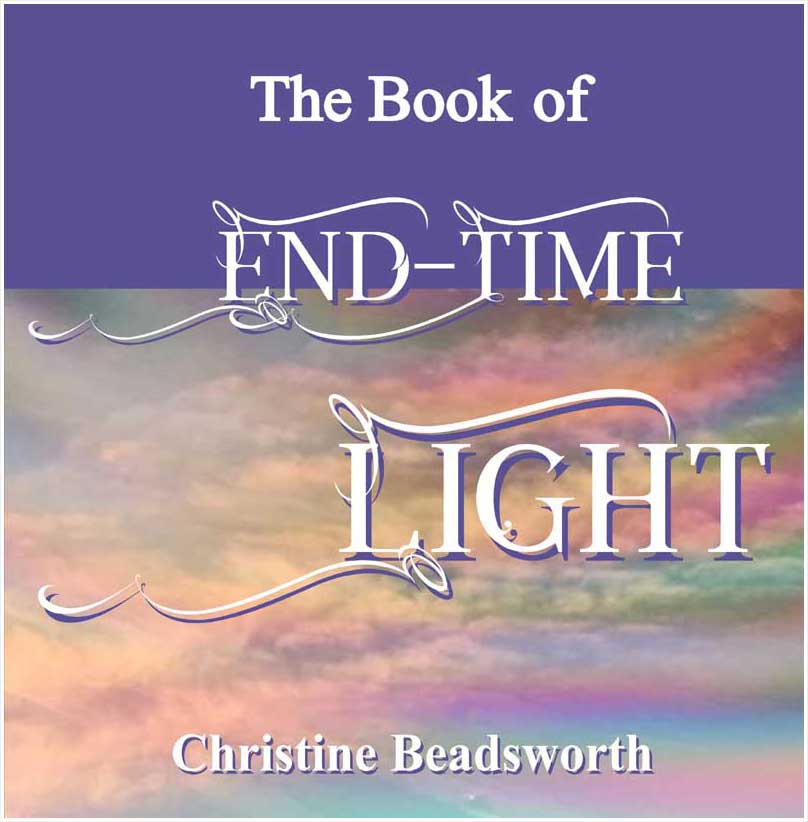 You can read about the writing of this book HERE.
You can also download the E-Book.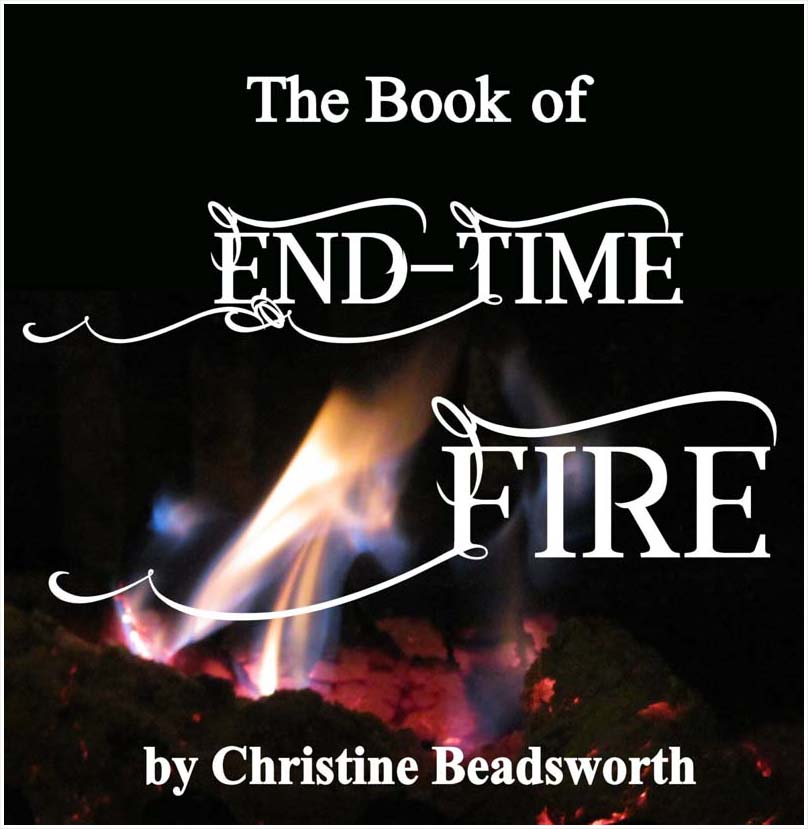 see
for details!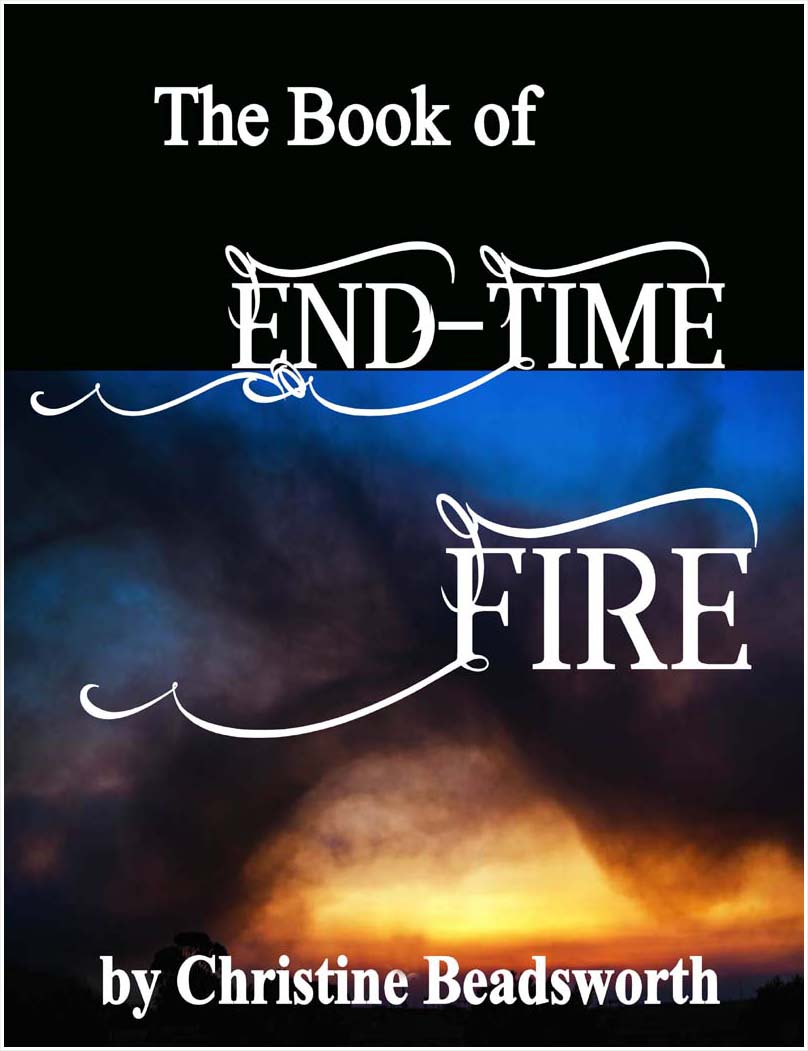 released March 2019:
A PDF of the End-Time Wine book.
An E-Book of the End-Time Wine book.
a Children's Coloring Book with a difference!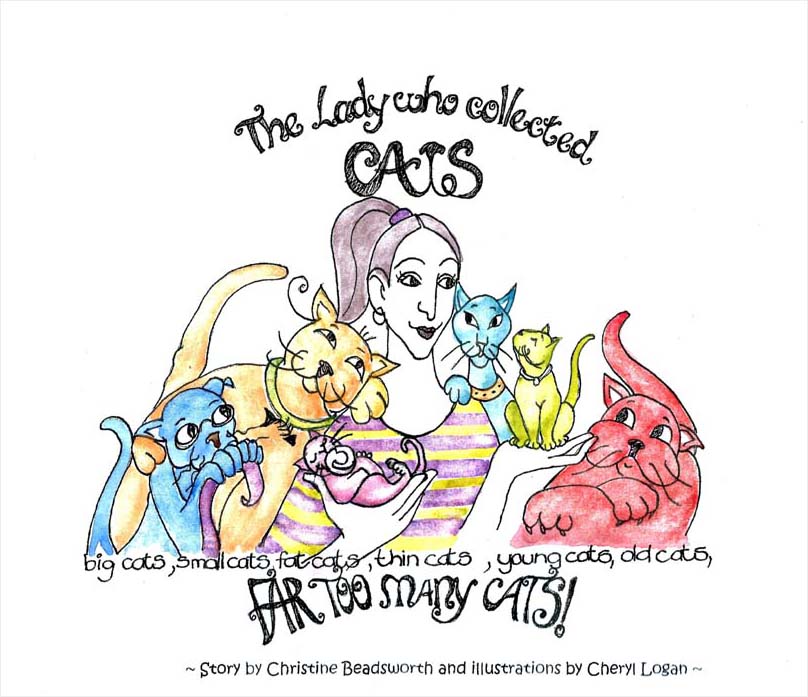 This coloring book will delight adults and children alike. Emphasizing qualities like consideration, kindness and putting others before yourself, it provides a platform for families to discuss the power of prayer and how difficult situations and broken relationships can be transformed when our hearts soften and we show understanding and generosity of spirit.
If you are looking for a gift that will impart faith and life skills, please take advantage of my introductory offer :
And if you have a heart for children in your neighborhood, why not get a couple extra and hand them out. Actually, even adults are finding coloring in is an excellent way to reduce stress!
The Lady who collected CATS; big cats, small cats, fat cats, thin cats, young cats, old cats, FAR TOO MANY CATS!
GIVE ME BACK MY WIFE ~ Lion of Judah, Son of God - review
*GIVE ME BACK MY WIFE ~ Lion of Judah, Son of God* - A PDF of the Book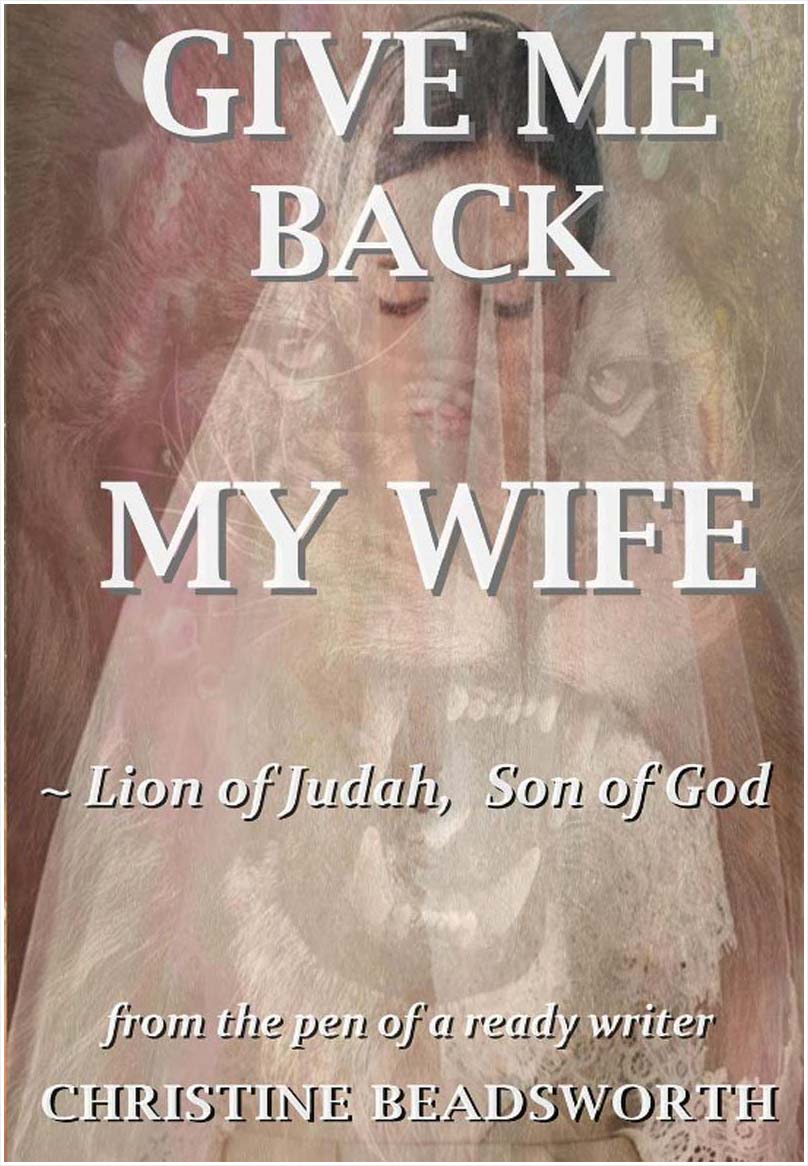 REVIEW ***** "I bought three copies to give away to those who I know hunger for the truth of the word. Caution, if you want your ears tickled or want to just play church don't buy this book. However if you truly desire to discover the deeper meaning for your very existence which is to be set apart for the lover of your soul, Jesus, then wait no longer buy it now; you will be glad you did and you will never be the same. Thank you my dear sister Christine for laying down your life so that His light could shine through you and his life be lived in and through you. Truly Amazing!" Cindy Glinski (Jun 1st 2017)
Many things have competed for the attention of the Beloved of the Lord. Religion is ever waving its tentacles, trying to detain her. The Spirit of this age assaults her defenses with ever-increasing ferocity. At times, it has seemed like her attention has been completely captured by inferior suitors. Now, God's patience is exhausted. And many can hear His Roar reverberating in the heavenlies. And it is not the sound of an approaching storm front… although it may be accompanied by one, both in the natural and spiritual realm! It's a demand, a shout of ownership that cannot be silenced. It is not a request, nor a gentle suggestion. It is the righteous demand of the Conqueror; the Lion of Judah Bridegroom King; Who comes to claim the one who is rightfully His. He doesn't beat around the bush or employ diplomatic negotiating strategies! The Bridegroom WILL have what He purchased with the Bridal Price of His precious Blood! And so, with a bone-rattling, earth-shattering roar, He bellows: "GIVE ME BACK MY WIFE!"
Beauty Treatments For the Bride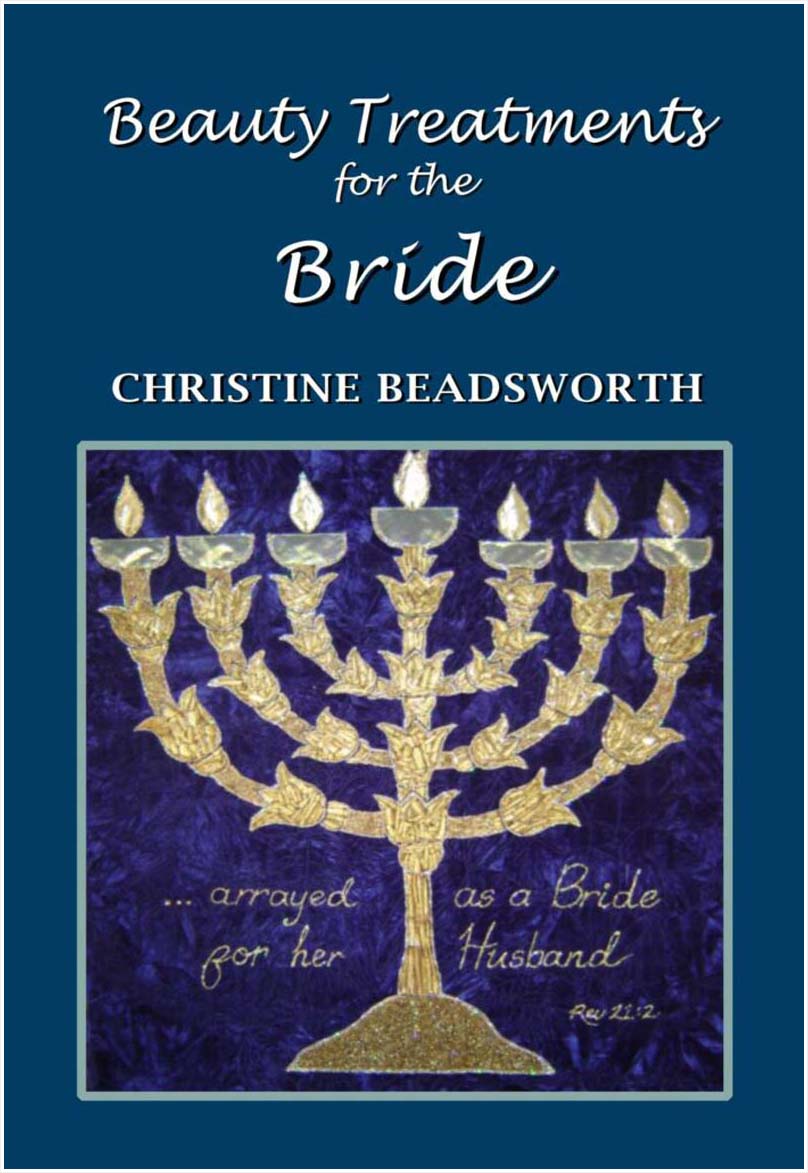 The Holy Spirit is searching out and preparing a Bride for the Son. Drawing on the types hidden in the lives of Old Testament saints, Christine sheds understanding on the Holy Spirit's ancient beauty treatments producing a Bride without spot or wrinkle. Be encouraged as you discover that the difficulties you face are actually God's time-tested recipes ensuring that you are part of His radiant Bride Company. Many who have been receiving His secret salon-treatments for years, are about to step into the light and be revealed as His jewels!
Daily Beauty Treatments for the Bride ~ a One Year Devotional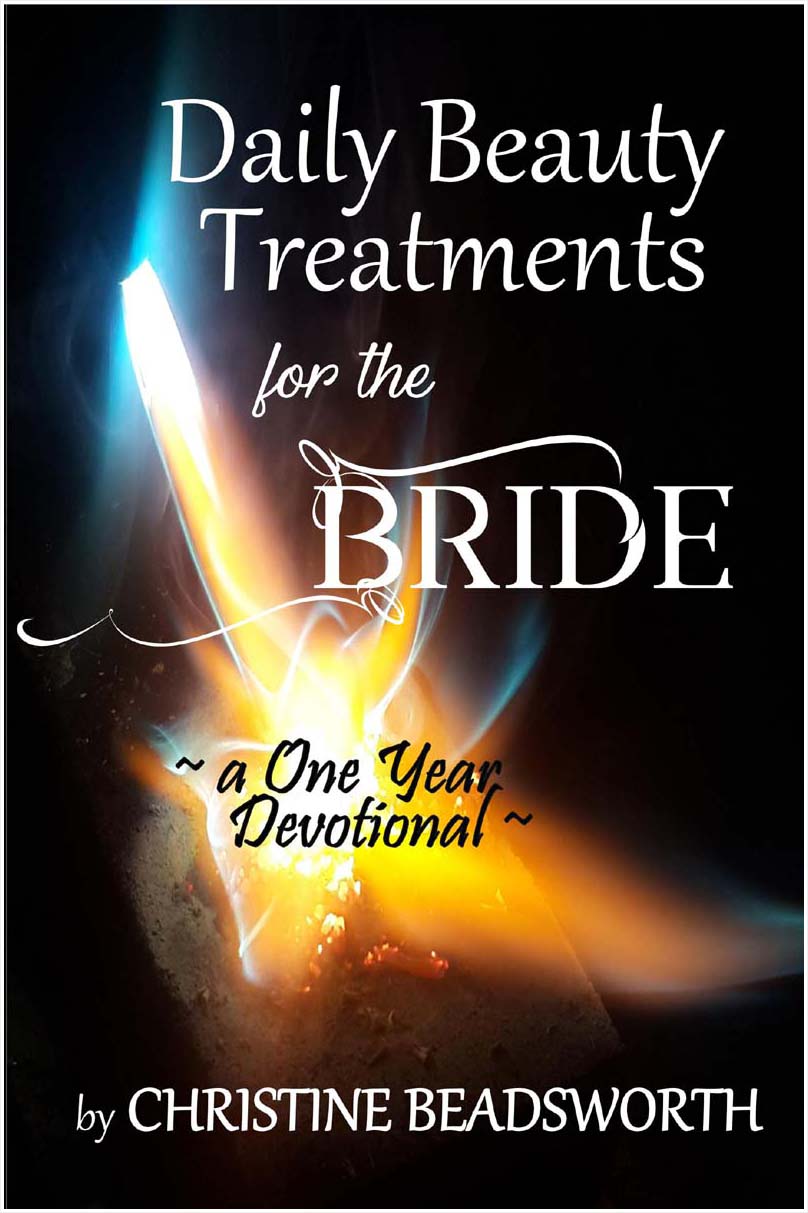 It has never been more important for the Bride of Christ to get herself ready and make the necessary changes and preparations to ensure that she is not taken by surprise when she hears the sound of the shofar announcing her Bridegroom's imminent arrival. In a world that grows increasingly dark with each passing day, we cannot look to the world for wisdom in making life-changing decisions. We must seek the face of Him Who is Wisdom and learn daily by the light of the seven lamps before the throne. This One Year Devotional deals with heart issues and the role of the Bride of Christ as the light of the world in an hour in which she is desperately needed to stand up and be all God intended her to be.
Give Me a Heart of Mercy ~ a book of Poems
A collection of conversations between me and God; sometimes just a whisper and sometimes a shout, but always an ongoing conversation between two hearts entwined, as the Beloved journeys further into the revelation of Who she is betrothed to.
Parable of the Ring ~ journey of a living stone